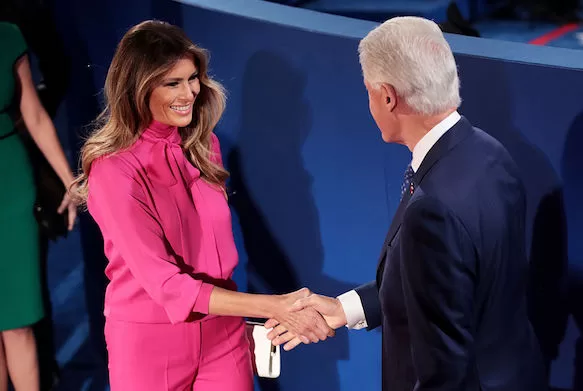 Hawes and Curtis Women Pussy Bow Blouse and Shirts
A lavallière, also called a pussycat bow or pussybow, is a style of neckwear worn with women's and girls' blouses and bodices. It is a bow tied at the neck, which has been likened to those sometimes put on "pussy cats".
Pussy-bow blouses were made popular by Coco Chanel and Yves Saint Laurent, who took inspiration from late 19th-century Gibson Girls. As the style evolved from designer fashion to everyday wear, the look became a power-dressing staple.
In the 1960s to 70s, as professional work opportunities developed for females, the question of what to wear arose. The pussy-bow blouse was a perfect mix of masculine and feminine – an impeccable wardrobe choice for women working in a man's world.
1. White Pussy Bow Blouse
2. Black Pussy Bow Blouse
3. Pink Pussy Bow Blouse
4. Animal Print Pussy Bow Blouse
5. Shape Print Pussy Bow Blouse